Blavitch
Product studio
At our core, we collaborate closely with our clients, actively tackling their toughest business hurdles. We craft groundbreaking technological solutions
that not only redefine entire industries but also profoundly influence
the way people live their lives.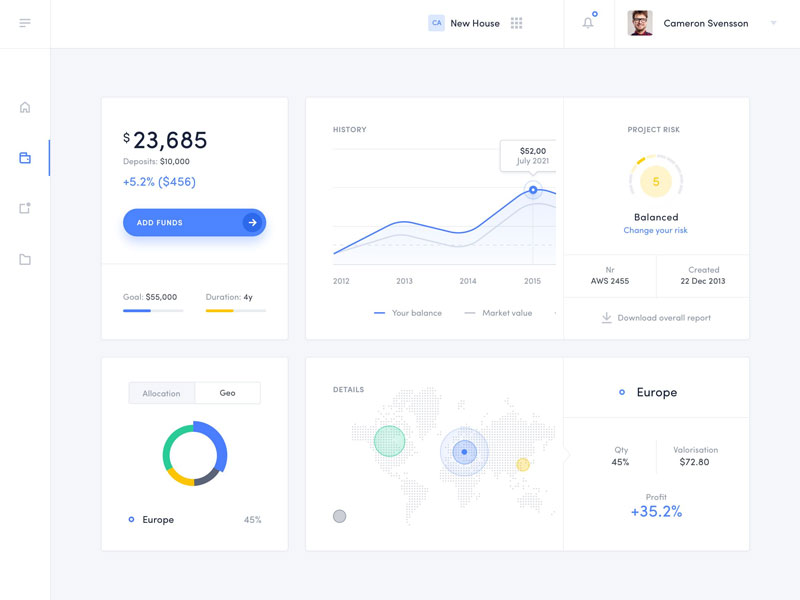 The End-to-end product development company with empathy.
Elevate your product growth by avoiding compromises when it comes to hiring a software company. Take your product to the next level by partnering with Blavitch for expert craftsmanship.
Ideation & Discovery
Uncover, mold, and validate the essence of your product concept.
Design
Unleash the power of cross-platform digital craftsmanship.
Develop
Ignite product brilliance through world-class engineering expertise. We thrive on pushing the boundaries of what's possible.
Maintain
Ensure unwavering quality and unmatched reliability for your product.
Through a comprehensive approach that encompasses both functional and non-functional aspects, we meticulously analyze and address potential vulnerabilities, optimize performance, and enhance user experiences
Scale
Unlock the power of agility to adapt and expand seamlessly.
Our solutions are designed with scalability and flexibility in mind, allowing your business to grow and evolve without constraints.
No matter your needs—whether you seek idea consultation, require additional capabilities, aim to rapidly expand your team, or wish to entrust a project to us—we have you fully supported.
At Blavitch, we seamlessly integrate into your business, functioning as a unified team of product managers, developers, and designers. By leveraging our collective expertise, we are dedicated to delivering value to end-users and facilitating your continuous growth.
Experience the transformative power of digital solutions
as we work together to reshape your business
We build resilient digital products to disrupt markets and industries, be it startups or enterprises. We provide a complete portfolio of services from IT strategy and solution architecture, software development, customer experience design, product life cycle management to operations, maintenance and managed services.
17+
Skilled professionals
1 Vision
To craft technological innovations that put your business ahead.
Web Application Development
We offer full-cycle web development services. Our team works with your teams. We focus on your users and deliver quality products.
Maintenance & Support
Keep your software, networks, and platforms running smoothly with our efficient maintenance, support, and hosting services without breaking a sweat.
Mobile Application Development
We help you build a mobile app that adapts to your customers needs and gives your company an exclusive edge over competitors.
Search engine optimization
Are you on the first page of the search engine results pages (SERPs) for keywords that match your business or brand? If not, you're missing out on valuable leads.
Cloud migration
Maximize the efficiency, flexibility, and scalability of your IT ecosystem by optimizing it through cloud integrations that leverage your existing infrastructure to the fullest.
Startup studio
Launch your startup the right way. Embracing Design Thinking, Idea Validation, Discovery Phase, and Customer Development.
Start small and
Scale
By centering our decision-making framework around the concept of starting small and scaling, we ensure that our product ideation process is geared towards long-term success. Our user-centric approach, data-driven insights, feasibility evaluation, and iterative validation align perfectly with this philosophy.
This approach allows us to develop an initial small-scale solution that serves as the foundation for gradual expansion, enabling us to deliver a scalable and impactful product that meets the evolving needs of our users.
User-Centric Approach
Data-Driven Insights
Feasibility Evaluation
Iterative Validation
Discovery session
Proof of concept